Hide the Evidence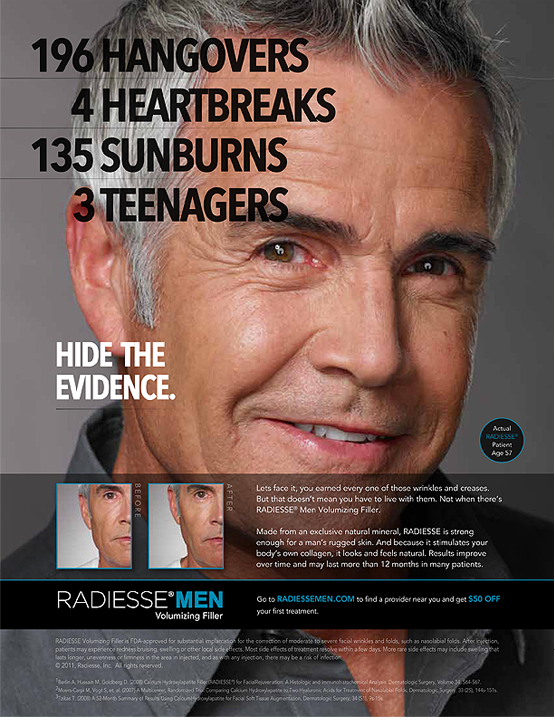 Business Problem:
Radiesse team saw the current trend of men's increasing interest in cosmetic enhancement and beauty products as an opportunity to become a leader in a new an important segment for dermal fillers. However, the task required an entirely different approach than their advertising to women.
183 Strategic Solution:
183 developed a new brand and a campaign that spoke to middle aged men honestly about aging, offering a new proposition that resonated. The "Hide the Evidence" campaign celebrates a man's life and connects to their desire to keep their edge as they age. The proposition retained the critical core product message that has been communicated to women, but packaged it in a completely new way.
The creative campaign was developed for social, website, online, TV and print. The campaign was scalable based on changing budgets and allowed for efficient use of online to increase marketing ROI.