Power of X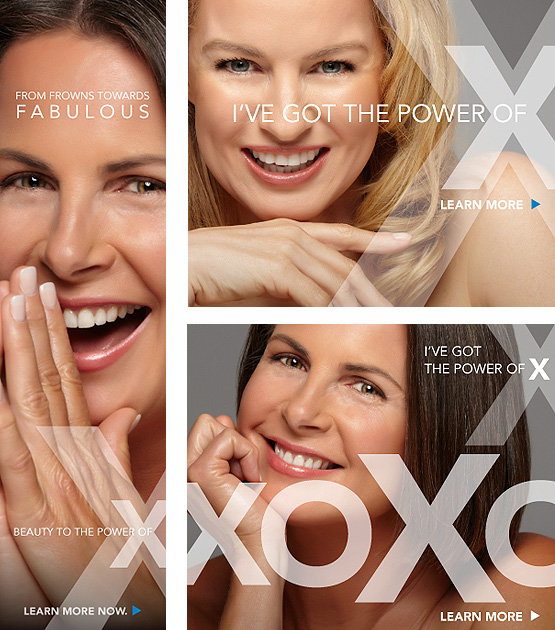 Business Problem:
How do we go up against Botox?
That was the task Merz gave 183 degrees when they asked us to launch their new botulinumtoxin. And just to make things more interesting and meet regulatory guidelines, we didn't even use its name.
It was literally Brand X.
183 Strategic Solution:
So that's what we used to create our Beauty to the power of x online campaign.
We gave Brand X a musical voice of assertiveness, allowed real patients to tell their stories along with banner ads to attract traffic to the site.
To date online response is 70% above estimate with physician visits up significantly.