It Just gets better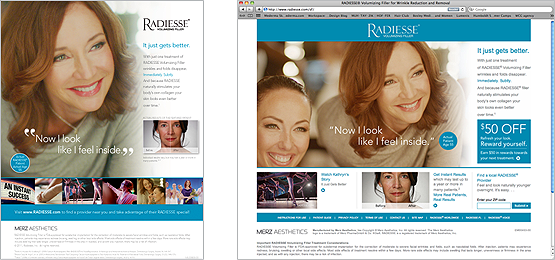 Business Problem:

Radiesse was a small player in the highly competitive dermal filler market, but the only volumizing filler on the market. It had a small, loyal following, but the potential for the product was much higher if only people knew about it and understood how it was different. Radiesse needed to break out of the pack and increase market share or be relegated to a niche brand.
183 Strategic Solution:
183 worked with the Radiesse brand team to identify that Radiesse's long-lasting product benefit also held a hidden emotional trigger. Radiesse did more than remove wrinkles and creases, it gave women back a confidence that would last. Life had more to offer. Our Ballerina spot expresses these emotions and gives the brand an uplifting, authentic human quality it can own going forward. 183 developed an integrated TV and Print DR campaign drove 5X category growth in 3 months. 183's media buy was efficient to help this small brand seem much larger in market and have a big impact.